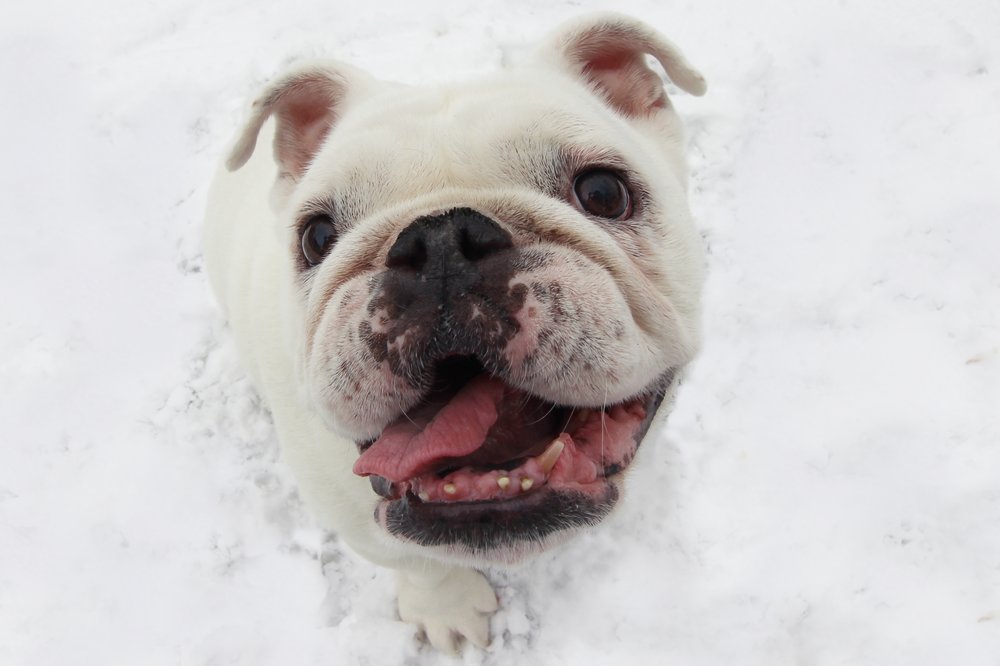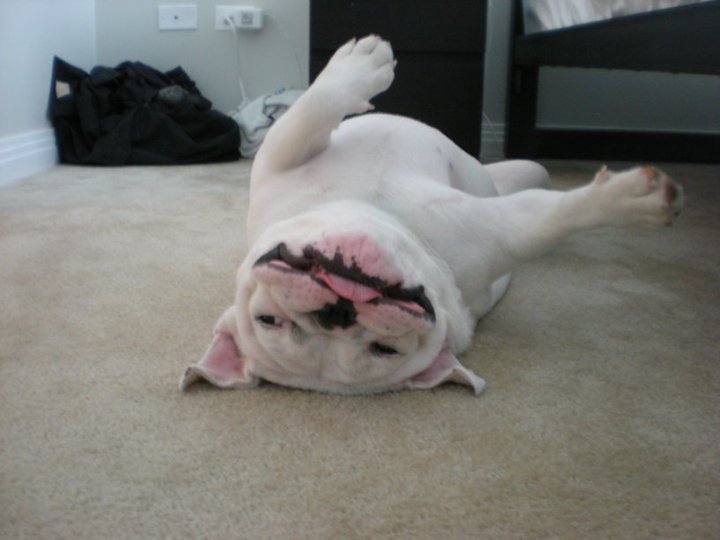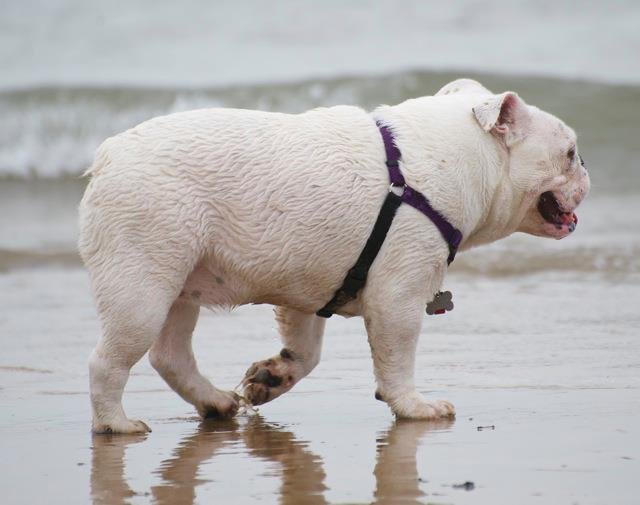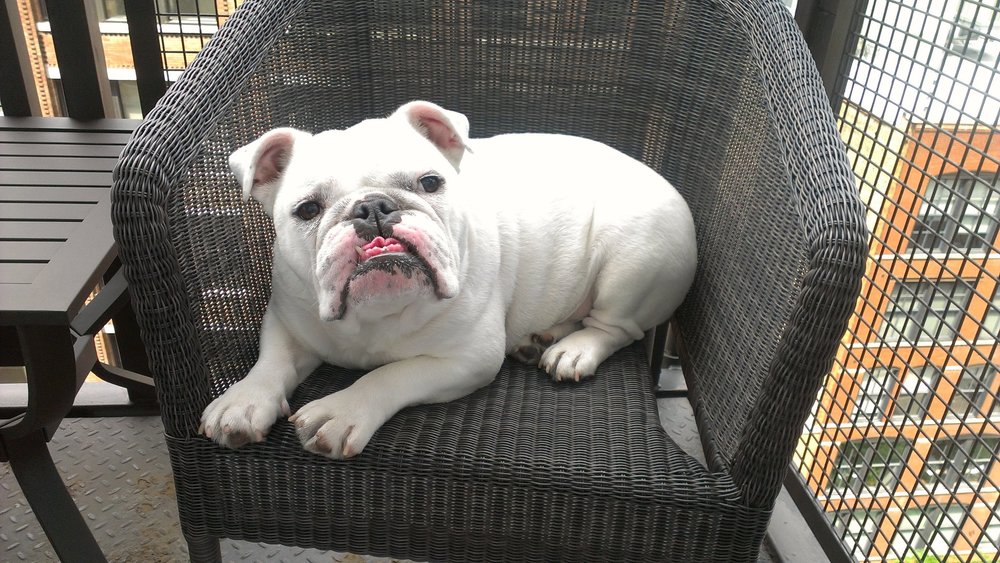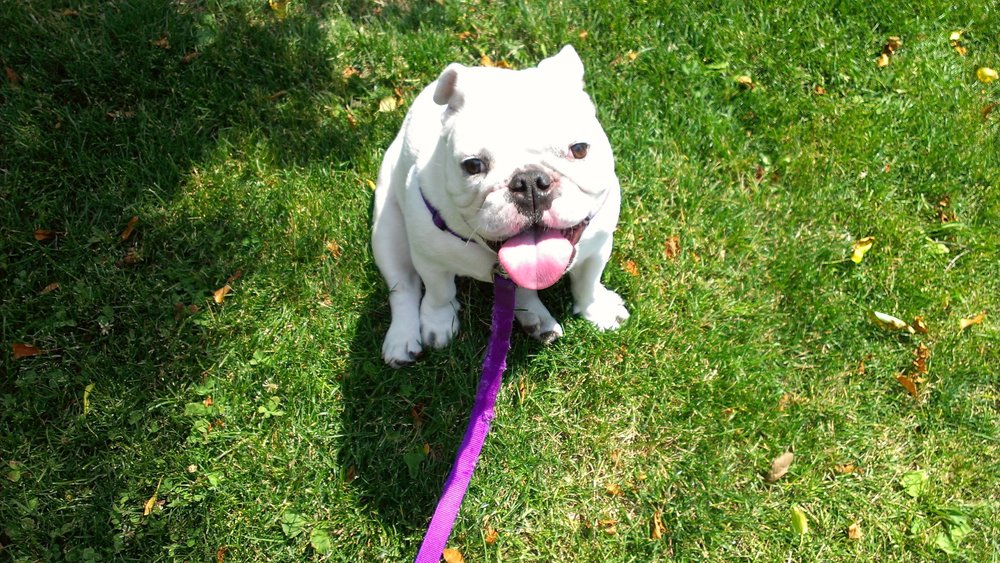 Obituary of Heidi Terzis
Our beloved Heidi
Our beautiful bulldog Heidi came to us from the Chicago English Bulldog Rescue, and joined our family in July 2008. Born into a puppy mill in the Midwest, she was discarded by the miller due to her extensive health issues, pneumonia being the worst. Thankfully she was saved by rescue and lovingly rehabilitated. As my husband and I went through the application process to adopt, we never imagined that a puppy would be right for us, but lo and behold we were matched with our spunky 8 month old girl. We had no idea how much she would change our lives.
What we lost in chewed shoes and drywall, we gained in unconditional love from our newest sidekick. Heidi lived and enjoyed life to its fullest. She enjoyed walks throughout our neighborhood in Chicago, and brought smiles to the faces of all who crossed paths with her. She enjoyed playtime at the local park, and eventually led me to start volunteering with the rescue we adopted her from. Soon after Heidi began joining me on home visits for applicant families, of which I've lost count over the years of how many adoptions she and I played in a part in.
After 4 years, her 'brother' a young french bulldog named Armand joined our family, and after a few weeks of sulking about it, Heidi too finally agreed that he was the perfect addition to our family. Opposite in just about every way, they learned to appreciate each others personality's and enjoy each others company. Aside from a few scuffles over toys, the two rarely fought and spent their days side by side.
As more time passed we moved from Chicago to Dallas and then back to my hometown of Rochester, NY. Heidi handled each transition as a new adventure. When our daughter joined our family, she fell right into her new role of guardian of her baby, and our daughter soon learned the special love that a bulldog can bring.
We are so lucky for everything that Heidi brought to our lives, and are infinitely grateful that she chose to make our home, her forever home. I will always think of how happily she sunned herself on our balcony or in the yard of our various homes over the years. We miss our sweet girl so much, and look forward to being reunited with her again someday.