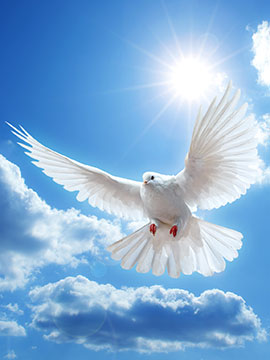 Obituary of Barney Rubble Ioannone
Barney Rubble passed away peacefully December 7, 2009 after a brief battle with cancer. He was 10 years old. His sisters, Brandy Wine, Bailey Pup and Lil Brittany predeceased him. His human parents Gerard Ioannone and Kenneth Fairbairn, his brother Rocco Carmello, Grandma Mrs. Jean Shaw, and nbsp, special Aunt and Uncle Tom and Kay, many Aunts, Uncles, Cousins and friends, survive him. It was a sunny Saturday in June, the 12 to be exact in 1999. Ken and I were on our way to the Laundromat as we had done so many times before on a Saturday morning. We pulled into the parking lot and we both saw this little puppy at the front door. Our Laundromat was on a busy 4-lane highway in Tampa. I remember telling Ken that I was going to get really pissed if one of our customers had just left the puppy outside in the parking lot only 75 feet from a busy road. After entering the Laundromat, I questioned the patrons as to the ownership of the puppy. No one seemed to have any idea where he came from or who he may have been with. After spending all morning until early afternoon at the Laundromat, we decided to take the puppy home. He was a black and tan shepherd mixed puppy. He was funny, loving, playful and a little on the precocious side. On the other hand he was a little on the goofy side, reminded me of Barney from the Flintstones. When I mentioned that to Ken, we both instantly agreed that was to be his name. Barney Rubble. We immediately took Barney to the vet in Tampa,Fl. After his initial examination, Dr. Chamblis decided that Barney's birthday was to have been between March 25th and 27th. After putting the three dates in a hat, and pulling out one, it was decided that his birthday would be celebrated March 26. Barney quickly became one of the family. In a matter of no time at all, big sister Brandy had him trained to the fact that she ran the household and he let her continue to think that. Brandy also became the mother hen to Barney. There were many a time when Barney would be asleep with his head on Brandy cuddled against her. Barney, Brandy and Bailey Pup played well together. They would run in the yard, mostly Barney and Bailey that is. Brandy would look at them with a you two are nuts, look on her face. As time went on, Barney became the fierce protector of our home. If he did not want someone to come in the house, they were just NOT coming in. Plain and simple. A little story comes to mind where Barney cost us about $125.00 for Girl Scout cookies. This little girl in a Brownies uniform came to the front door during cookie selling time. She rang the bell and I answered it. With the little girl was her baby sis, maybe 3 years old. As I was explaining to the Brownie that I had already bought about 20 boxes of cookies, little Barney decided to jump up on the screen door, growl, show his teeth and look the meanest mean he had ever worked up. In doing this, the little sister proceeded to pee her little panties all over my front stoop. I was a little mortified as her mother was at the bottom of the driveway. I quickly took the order sheet and ordered at least three of every variety. As time went on so did our lives. Brandy then Bailey went to Puppy Heaven. Then it was just Barney and Rocco. Barney was not at all fond of his little brother Rocco. In fact, he would only play with Rocco outside. Inside he would growl, snarl and snap at him. However, if Rocco would get in trouble and get yelled at or worse yet get a spanking, Barney would run right over to see what was going on. I am not sure if he was concerned for Rocco or if it was just to make sure, he was the one getting in trouble... lol. Well as time went on some more we learned that Barney had a cancerous tumor. He was a brave soldier and was very much the Big Dog until the end. To you our dear Barney. You will forever be in our thoughts and in our hearts. Until we meet at the Rainbow Bridge, know that we will always love you.
To plant a beautiful memorial tree in memory of Barney Rubble Ioannone, please visit our Tree Store
A Memorial Tree was planted for Barney Rubble
We are deeply sorry for your loss ~ the staff at Pets at Peace by Harris Funeral Home
Proudly serving Irondequoit, Webster, Penfield, Pittsford, Brighton, Fairport, Mendon, Victor, Henrietta, Rush, Ontario,
​Williamson, Sodus, Macedon, Greece, Gates, Chili, Spencerport, Brockport, Hamlin, Hilton, East Rochester
Contact Us
570 Kings Highway South
Rochester, New York 14617

50 Dubelbeiss Lane
Rochester, New York 14622
Questions?

Refresh
Please enter the numbers and letters you see in the image. Note that the case of the letters entered matters.
*
:
There are some invalid fields.
Please wait...